Opportunities
»
Worldprofit A.I.
»
Free Associate Membership
Products and Services
»
Super Solo Ads
»
Extreme Traffic Pack
»
Fiverr Store
»
Amazon Associate
Free Stuff
»
Instant Traffic Generation
»
Internet Marketing For Newbies
»
FREE Classifieds
Free Traffic Packages
»
18 Memberships FREE for LIFE
»
500,000 Mega Ad Credits
»
Promote To ONE Million
Brought To You By
Anthony Nelson-Bey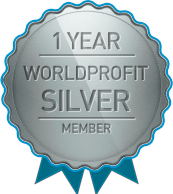 Published by: Anthony Nelson-Bey on 07-Jan-23
Website Management: No limits and easy to build anything you like forever!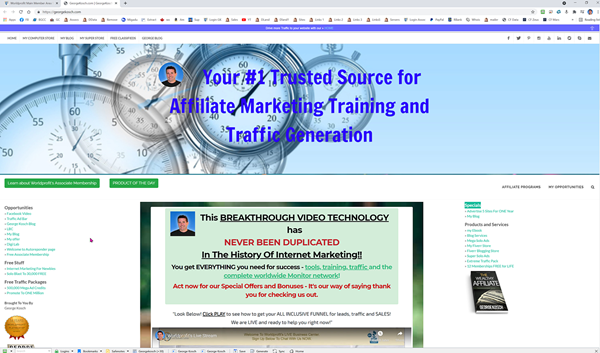 Silver and Platinum VIP Members get a Website Management System included in their Membership.
This lesson introduces you to the Website Management System formerly called the Content Management System. 
Your Silver or Platinum VIP website included in your Membership is already set up and operational. It includes a professionally designed main page, lead forms, product information and more. You don't have to make any changes to your site. It has already been created to promote Worldprofit products and services and generate leads.  You can if you like make changes to your website, or completely change the website design template you originally selected, or add your own links and Affiliate programs. Remember, you can use your site to promote anything you like, add your own opportunities to maximize your earning potential.   In your Member area we also offer you one click options to add more products and content to your site. (Look for more on this in the lessons about ClickBank, The Money Makers Program, Amazon and the Article Publisher). 
The Website Management System allows you to:
easily edit your website
change your website design
add links to your site
add pages
add graphics
add affiliate links
edit your contact information
change your design template, graphics, font, text etc
add videos
add Landing Pages
add Metatags
optimize your site for Search Engines 
integrate your blog, or social media
Here's how to access your Website Management System
In your Member area, on left menu, select Website Management , then click on EDIT WEBSITE. 
Within the same heading of Website Management you will also find some sub-directories so you can:
-Add Landing Pages
-Search Engine Optimize your site
-Add an Amazon Storefront
We recommend you watch the HELP file before making any changes to your site.
If you became a member in the last 6 months you most likely have Template 63, our newest template which is mobile / tablet / and PC friendly it also conforms to the most recent SEO standards.
If you have been a Member for a long time, and aren't sure you have the newest template submit a support ticket and we will check and if needed make an update for you at no cost. 
Resource
Yours In Success,
George Kosch Capt (ret'd) CEO & CoFounder Worldprofit.com